Old Joe Club Charities, Inc.
Old Joe Club
Charities, Inc.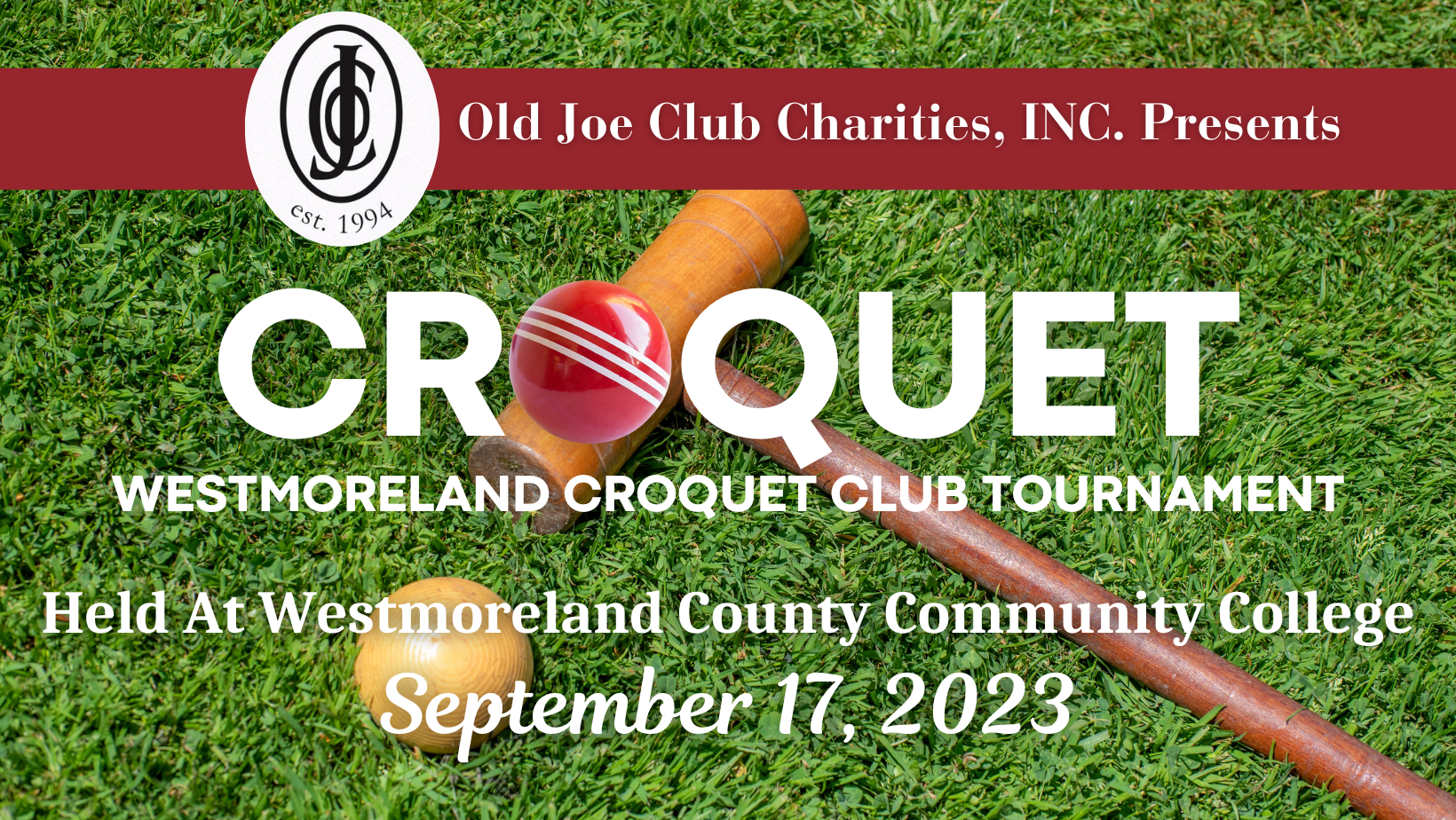 Westmoreland Croquet Club Tournament
Hosted By Old Joe Club Charities, Inc.
Thanks to friends like you, the annual Westmoreland Croquet Tournament has become one of the largest nationally sanctioned matches in the country and the most prized event of its kind in our community.
The 2022 Tournament hosted approximately 1700 people. We are proud to say that this is one event that invites the whole family. We enjoy and encourage our young generation to participate in our hopes they will grow and continue what we have supported over the years.
The Purpose of the Old Joe Club Charities / Westmoreland Croquet Club is to provide grants that support qualified 501(c) 3 organizations by holding yearly fund-raising events.
If you have questions, comments, or would like to submit photos from last year feel free to email 

[email protected]

.
Helpful Tips About The Event
TEAMS + REGISTRATION
ADULT TEAMS must register prior to the event $150.00 per team. Team starting times will be emailed to tent holder the week of the event. Please notify your guests of their starting time.
YOUTH (10-15yrs) & CHILDREN TEAMS (6-10yrs) are available with a $50.00 fee per team. Register 11:00-12:00 on Sunday under the Players Tent.
See the button below to register your teams!
RENTALS
All Occasions Party Rentals

 

supplies rentals for Sunday. You need to contact

 

them

 

for extra tables, chairs, linens and anything else you may need for your party.

 

Please contact them early. DEADLINE is Wednesday, September 6, 2023.
Your order for supplies will be at your tent location on Saturday, September 16th.
You may call 724-745-1500 or Email: 

[email protected]
These rentals will be handled as a separate billing directly through All Occasion
Click the button below to book your rentals!
ADMISSION BRACELETS AND ARRIVAL
Admission bracelets will be mailed to tent holders prior to the event. Sunday's arrival is anytime after 8am.
Please take the time and mail your admission bracelets to your guests or have them picked up from you so they may enter the grounds without waiting.
CHILDREN under the age of 18 years are admitted free and do not need to wear an admission bracelet.
If there is a reason for not mailing, like last minute, just invited etc. you may leave them but only at ONE ENTRANCE which is upper lot (NOT the entrance that leads to tents).
If you have a Tent Car Pass, you must leave envelopes at the upper entrance then drive down to your entrance to access your tent.
DRESS CODE
The wearing of all white is madatory to the event. 
PARKING & CAR PASSES
There will be a $10.00 Parking Donation to park all cars at WCCC.
Each tent receives car passes (# depending on size tent that is purchased) to enter the field area.
All other guests must park in the upper lot. We have golf carts to assist guests to the field area.
All proceeds will benefit Old Joe Club Charities, Inc.
WEATHER
A RAIN DATE is not scheduled. Regardless of the weather, we will enjoy our food and friends. So regardless of the weather, plan on coming for a fun day.
YOUR TENT DELIVERIES
DELIVERIES may be made to your location on Saturday, September 16th. If possible, try to get any big items out of the way on Saturday, to help ease your load on Sunday.
A guard will be provided overnight to watch the area. We will make every effort to guard and protect your items, but we cannot be held responsible for damages due to inclement weather or acts of vandalism that is beyond the controls of the normal and the usual security precautions.
ELECTRICITY
No eletrical hookups are available at tent locations, so please plan accordingly.
DIMARTINO ICE
 

will provide ice on Sunday at their cost. His Truck will be located corner of field. There will be golf carts to help you back to your tent.

 
TENT JUDGING
 

Judging is the format for choosing the best-decorated tents.
Three Judges will award tent decorations. There will be 1st, 2nd, & 3rd
 

place winnings. 
This is not mandatory, only for fun and it is your choice if you want to participate.
RESTRICTIONS
    

Advertising signs are

 

not permitted

 

to be placed in ground around your tent such as "donated by", "catered by", or "advertisement and campaigning" signs.
Croquet makes a sign to hang in front of your tent with your business name or family name.
These signs all look alike.
You are permitted
 

to hang a backdrop from the back side of your tent to go along with Tent Judging and Decorating. It may pertain to your business but in good taste.
This banner must be approved by committee.
You are also permitted to have business literature under your tent set on a table.
In order to insure the comfort and safety of our participants, grills, extra canopies, tents, and pets will not be permitted.
Please see the official Croquet Club rules of play below, and download them for your reference if you or someone you know will be participating in the event.
Mike Rutigliano, President
Keith Gjebre, Vice President
Scott Turer, Treasurer
Duke Versaw, Secretary
Ernie Vallozzi
Julian Vallozzi
Greg Lane
Jason Ross
Rob Unkovic
Jack Smith
Jim Vacarre
Chris Skatell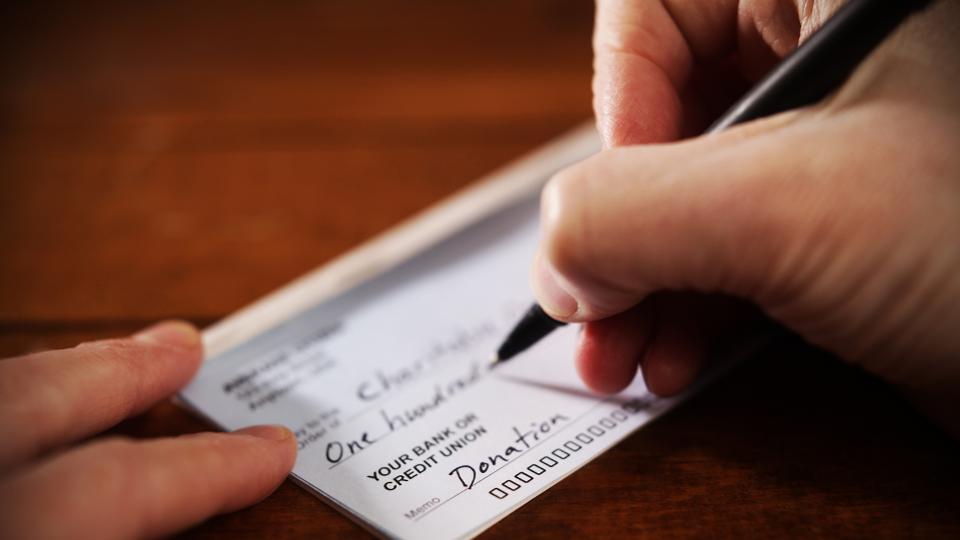 Celebrating Nearly 30 Years of Philanthropy
Every year, the Old Joe Club strives to serve the community with continued philanthropic aide to the charities and charitable causes of Westmoreland County. If you'd be interested in applying for a grant, or getting information regarding how to donate, please click below.
What It Really Means To "Support Local"
Helping Our Community Prosper
The Old Joe Club is more than a club, it's a passion. It's a purpose-fueled passion for stimulating philanthropy in and around Westmoreland County and the surrounding areas. Join us, won't you?
How Our Granting Process Works
We offer a seamless and easy application process to not only make supporting your cause an easy thing to do, but also to learn about who and what we would be supporting through our philanthropy. It's imperative to us to give every opportunity to help you and your cause.
Our review board will review your grant application when we are preparing for our regular distribution. During this process, we will be doing our due diligence to see where your need aligns with our mission. This process typically happens x amount of times per year.
Upon approval, the Old Joe Club Charity and its board will be reaching out to yourself and other applicants with a formal decision. If approved, we will formally present the issued grant to you at your place of business for an opportunity for photos and the handover.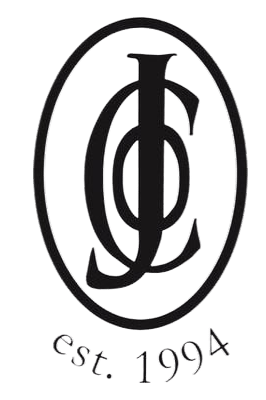 Old Joe Club Charities, Inc 855 Georges Station Road Greensburg, PA 15601